← Insights Home
The Big Cloud Boomerang
---
---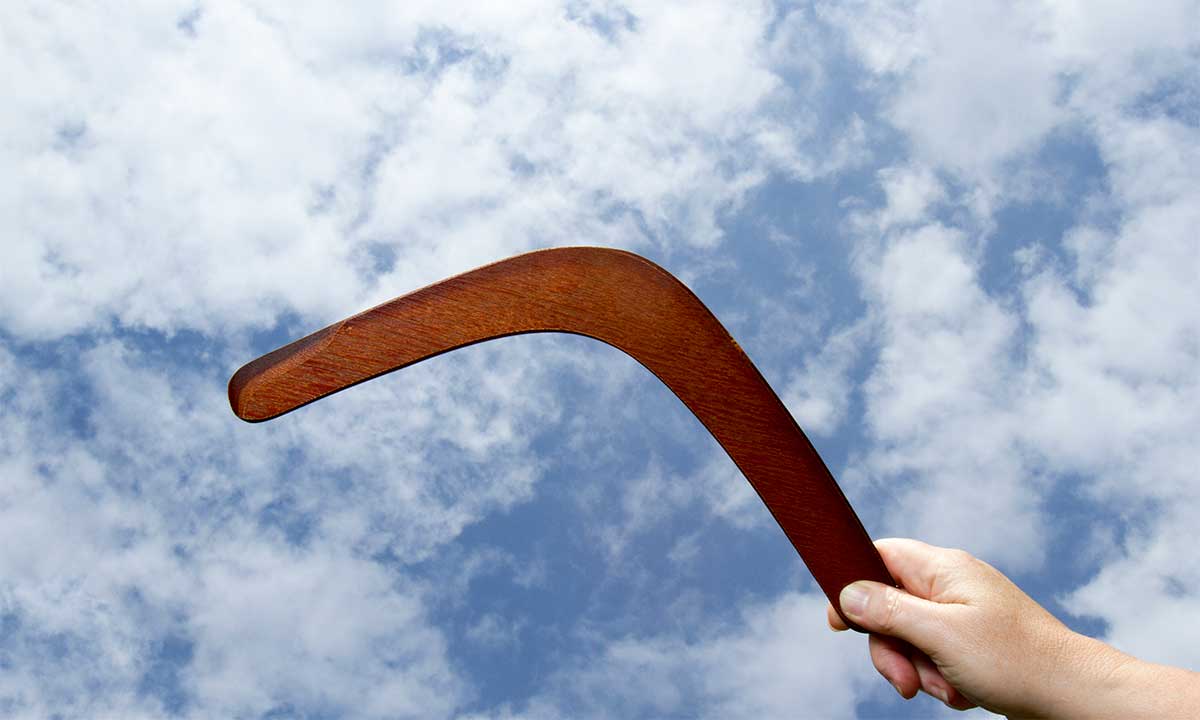 We're seeing an interesting change. Companies are boomeranging back from the public cloud because of the extra costs and the extra work.

A popular discovery conversation right now is around the reality of what you get with large public cloud storage solutions. Businesses are looking to large public cloud providers like AWS because it's what everyone is doing, right? But the dirty little secret is that going with a public cloud solution can be biting off more than you can chew. It's supposed to be simple, efficient, safe, and cost effective... but that's not necessarily true. We're talking with customers who are coming back to the private cloud because the workload, expense, and risk only increased with the public cloud.

A large enterprise customer of ours recently decided to move to AWS. After the better part of a year trying to migrate, they scrapped the whole project and renewed service with us, and it wasn't for lack of IT savvy. They not only came to the conclusion that our solution costs less in the long run but that managing the data in AWS is ultimately more work.

We are now hearing from the CIO community that they no longer want to go to the public cloud or they only want to use it very selectively. Conversations about security concerns have been going on since the early days of public cloud. (Where exactly is the data and who has access to it? After all, the cloud is just someone else's computer.) Then came the stories about the exorbitant costs associated with recovering data from the cloud. You can't just budget around your estimate of typical recoveries for non-disaster situations. The sticker price of the public cloud can be very alluring for that scale of recovery, but it's a whole different story for recovering large volumes of data during a disaster (or human error). Fortunes are spent recovering data from the public cloud. And with shrunken budgets thanks to the pandemic, costs become "a fortune" a lot more quickly.

Let's take a look using NetApp's online storage cost calculator - A customer with 500TB in storage, pays for the monthly footprint cost, plus the migration costs. The calculator estimates $24,083 a month normal disk storage, $11,700 with the S3 aka Glacier/tape storage. The big cost variables for this are "efficiency" (how much on disk space savings due to compression) and data change rate (5%). The calculator still leaves out a lot. What about longer retention snaps? What about networking? A fair estimate to get 500TB out of AWS is $24,083 footprint cost + $41,472 egress cost per month. Yikes.

Then there's the workload of managing what's in the cloud. Putting data in the cloud is not offloading the work. It can actually increase the burden. You may trade your organizations on-prem limitations to a new set of in-cloud limitations. In the cloud not every version of NetApp is available and capacity has limitations. Configuration options in the cloud are also limited; sorry, no iSCSI or Fibre Channel. Need more vServers, that will be a new cloud instance. Want to add a few routes to networking? That's a charge. Not to mention, you have to know how to do all of these technical tasks in the cloud framework and mistakes can leak data. It's been a rude awakening for organizations that went to the cloud with the expectation that they could manage their offsite data with fewer FTEs.

With Net2Vault our goal is to make your life easier.


Seamless integration of production and recovery for business continuity management
NetApp expertise and pressure-tested processes
Access to recovery environment at any time
24/7 automated monitoring
Transparent and predictable costs with no lengthy contracts
US-based support
Per GB backup fee is based on actual monthly usage