← Insights Home
Protect your NetApp® data from a ransomware attack with Net2Vault Backup
---
---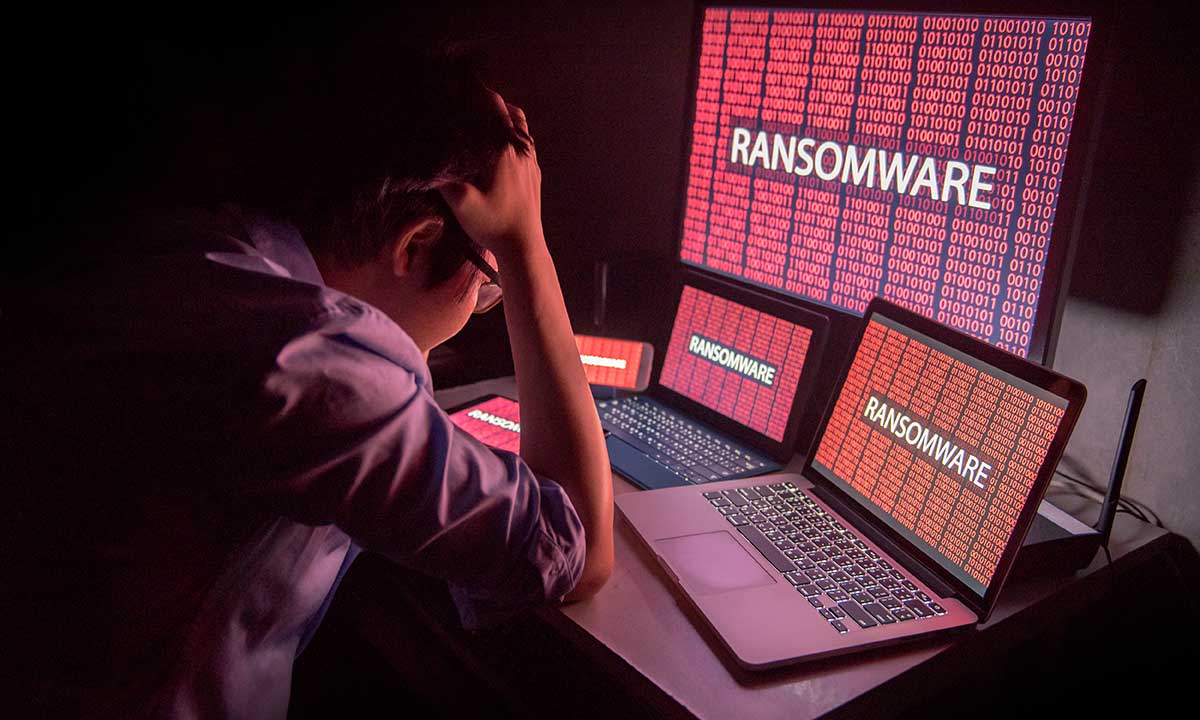 NETAPP RANSOMWARE PROTECTION​

What is your plan if one day you wake up to find your systems have been hacked and your data is being held hostage? Do you have a ransomware contingency strategy? Is your plan to fall back on your disaster recovery solution? That's probably not going to work.​ ​

In a typical disaster recovery setup only the most recent copy of data is maintained. Backup, on the other hand, can be customized so a specified number of daily, weekly, monthly, and yearly copies are kept, making it much more robust and flexible.​ ​

This is an important distinction because ransomware is typically in place for some time prior to being discovered, making it difficult to roll back to a copy captured at just the right time. With vaulting and data backup, you can restore back to a copy captured prior to the attack. Net2Vault's backup and disaster recovery are easy and efficient because with snapshot technology only changes are stored.​ ​

Net2Vault has a proven ability to successfully recover customer data after ransomware and virus attacks without loss of data.​ ​

RANSOMWARE FROM THE BEGINNING​ ​

The massive WannaCry ransomware attack in 2017 quickly boomeranged around the world, infecting over 300,000 computers in at least 150 countries, with financial and economic losses reaching an estimated $4 billion. Such exploits were not new but the scope and scale of WannaCry dwarfed previous attacks. With more companies becoming data-dependent and data-driven, the impact of hackers is only getting more severe.​ ​

The Log4j attack at the end of December 2021 is another instance of hackers exploiting a critical software flaw, and they'll do it again and again. The only way to protect yourself is to be preemptive. Undoubtedly, every organization is at risk of a ransomware attack. So how will you protect your business - and profits - from the next ransomware attack?​ ​

At Net2Vault, we believe the best protection against a ransomware attack is a proactive defense. As a provider of cloud-based data backup and disaster recovery services to NetApp users, we help our customers reduce the risk of a successful cyberattack and avoid costly, and possibly disastrous, disruptions.​ ​

USE MULTIPLE PROTECTIONS TO REDUCE THE RANSOMWARE RISK​

Fortunately, reducing the risk of ransomware infections is relatively easy and inexpensive. Here are the top four actions you can take now to help prevent the damaging impact of a ransomware attack on your business or organization.​ ​

1) Get smart about email. Email is the most common way for ransomware to enter your computer network. Take a layered approach to electronic virus defenses. Limit attacks by using an intrusion prevention system that can scan and quarantine emails for malware before they hit inboxes. Anti-malware software can prevent infections that reach the network from taking root, while outbound email filtering software blocks viruses from being distributed from your mail server, both within and outside your organization.​ ​

2) Make a discipline of patching. Most ransomware takes advantage of known vulnerabilities for which patches exist. For instance, Microsoft issued a patch to fix the code vulnerability that the WannaCry virus took advantage of two months before the attack. Any computer that applied that patch in a timely fashion was protected. Instituting a prompt and timely software update policy is one of the most powerful weapons against ransomware.​ ​

3) Use cloud-based email servers. If your organization can't commit to making sure your in-house email servers are always patched and up-to-date with the latest fixes, then consider employing cloud-based email services. Delivering secure, virus-free email is the business of services like Microsoft Exchange Online or Gmail, and they have the technical infrastructure and expertise to defeat online threats like ransomware before they get to you.​ ​

4) Safeguard your data with cloud-based backup and recovery services. An effective backup and recovery plan that offers off-site data replication is critical for mitigating the impact of a ransomware attack. Net2Vault offers NetApp users all the services necessary to manage data backups, retention schedules, and replication in a secure cloud architecture. Snapshot software ensures that point-in-time copies of data are stored in the cloud. If data restoration is required for whatever reason, we can replicate a snapshot taken prior to the infection, and we do it free of charge.

To learn more about Net2Vault data backup and recovery solutions for NetApp storage environments, please contact us at sales@net2vault.com or 866.532.1827.