← Insights Home
Fire, Flood, Earthquake: Prepare With Disaster Recovery
---
---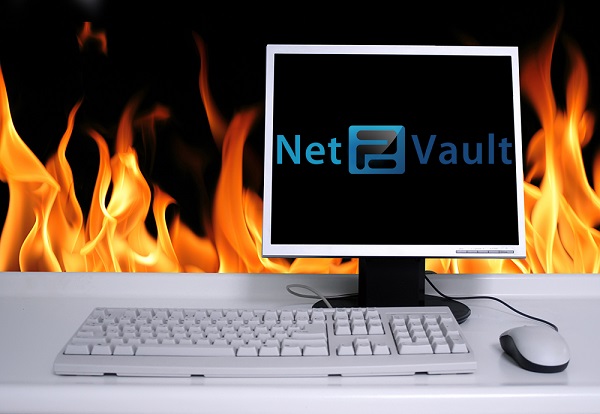 While every day we run the risk of deleting a file unintentionally, what if one day all of your data was just gone. While most businesses can survive a minor setback, a release slip or the deletion of the most current engineer file, none can weather the loss of business continuance. If your database goes down, you can't make a sale…you can't process a PO…at this point your quarter may slip and you might never recover.

While the exact number remains under debate, many reputable sources quote anywhere from 40-80% of businesses fail within 3 years of a major incident or never reopen at all. Let's think about that. If you don't have a contingency plan to store your data far away from your production environment and there is a major incident, let's generously say you have a 50-50 chance of staying in business. Is that a risk you're willing to take?

Predicting Disaster
Whatever your business, the threat of natural disasters is real. Net2Vault supports customers from every industry across every region. Interesting to note, we can often predict waves of interest in disaster recovery through different times of the year by what natural disasters are common around the country. From reviewing patterns and trends, we can also predict when our customers will run DR tests and when to expect calls from certain regions. For example, we usually have new Caribbean customers at the beginning of each hurricane season.

While every business has different requirements we encourage you to take a hard look at where you are now, what you're currently doing, and what your risk tolerance is. Explore your options and determine the cost vs. performance that makes the most sense for your business. Do you feel confident that your current plan will survive a natural disaster? The bottom line when discussing disaster recovery plans: what is your business' survival worth to you?

Know Your Options
Anything is better than nothing. So what are your options? The two most common strategies are tape backups and sending your data to the cloud. From there you have public vs. private cloud conversations. How you make your decision comes down to what you're willing to pay and how important it is to get that data back. With tape backups you may be up and running within weeks of a disaster. That is if the tapes haven't been corrupted. With the cloud, you should be able to recover quickly, but be wary of any service that is too good to be true. Make sure to discuss retrieval with your sales representative and understand all of the fees involved with getting your data back.

With Net2Vault's Infrastructure Disaster Recovery, partnered with SungardAS, we can have you running within hours or even minutes after a disaster. We work with our customers to determine and implement customized RPO's (Recovery Point Objective) and RTO's (Recovery Time Objective) to meet their business needs. Best of all, you have a monthly cost based on your usage and you are never charged to get your data back. The last thing you need during a disaster is to be surprised with fees and roadblocks to getting your operation back running. Before, during and after a crisis our engineers work with you to make sure you have what you need to ensure your business survives the disaster.

Will Your Business Survive?
For everyone on the west coast, I'll leave you with these questions. What if the Cascadia Subduction Zone hits? FEMA is currently preparing for it to strike February 6th, 2016. Will your business survive? Don't wait to asses and/or put your plan in place; or else it could be too late.

Sabrina Whitman
Net2Vault