← Insights Home
Net2Vault and HIPAA Security: Protecting Patient Records
---
---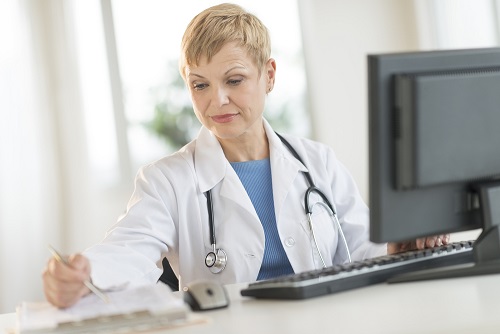 Healthcare providers have a lot of important choices to make when designing a patient records system. Key among them is the ability to ensure compliance with the Federal Health Insurance Portability and Accountability Act (HIPAA) that provides data privacy and security provisions for safeguarding medical information.



Choosing a Net2Vault enterprise level solution for patient records is a safe and effective way to ensure robust HIPAA compliance. That's because a Net2Vault solution meets the technical requirements of the three main elements required by HIPAA rules: the need for a data backup plan, a disaster recovery plan and an emergency mode operations plan. The technical safeguards provided by Net2Vault will hold up even in recovery mode, as required by HIPAA. Let's take a closer look at what Net2Vault can provide in terms of HIPAA compliance.


Value Based Services


Net2Vault's relationships with storage and data management leaders NetApp and Sungard have allowed the company to develop a unique approach to backup and disaster recovery which results in lower direct costs, lower overhead in IT backup management and secure and reliable HIPAA compliant backups. Net2Vault acts as a true offsite extension of its health care customers and prides itself on offering outstanding customer service as a NetApp Gold partner.

Maximum Data Protection


Data protection and encryption is one of the most important aspects of HIPAA compliance. Net2Vault's encryption technology can encrypt data in flight, at rest and during transmission via industry standard SSL transmission, which are all required by HIPAA. With a Net2Vault solution, healthcare providers can meet HIPAA requirements for data security, and protect confidential data during short-term storage or long-term archiving. Net2Vault manages the backups, retention and replication in a secure, multi-tenant architecture, which is another important consideration when designing a HIPAA-compliant patient records system.

With a copy of patient data stored off site, healthcare providers mitigate their risk of not being able to bounce back from blackouts and malware. While a customer should maintain their own local backups, automatic data backups by Net2Vault eliminate the need to think about your offsite backup.




Secure Access


With Net2Vault's solutions, healthcare providers secure patient records across their entire organization, in a simple and seamless manner. Net2Vault works with its customers to create a secure tunnel from their NetApp backup to its Sungard data center locations. Sungard and Net2Vault provides one of the most highly secure cloud infrastructures available in the marketplace today.


Monitoring and Reporting


HIPAA requires that technology providers have robust monitoring and reporting systems in place, so that the status and location of patient data can be tracked at all times. Because Net2Vault focuses on NetApp as its single storage platform, monitoring and automation is simplified. Net2Vault has developed custom programs to monitor, automate, and report on its environment. This single platform focus has allowed Net2Vault to more easily create an environment where everything that is important is monitored, making it easier to gather data for reviews, audits and reports as required by HIPAA compliant customers.


Give us a call today to discuss backup and disaster recovery solutions for your patient health records.